How to Post on Instagram
1. Take a photo or upload one to your Instagram Story, and then click the icon at the top right that looks like a chain.
2. Here, click "+ URL" to add a link to a web page. If you were interested in linking your Story to your IGTV video, you could choose that option, instead.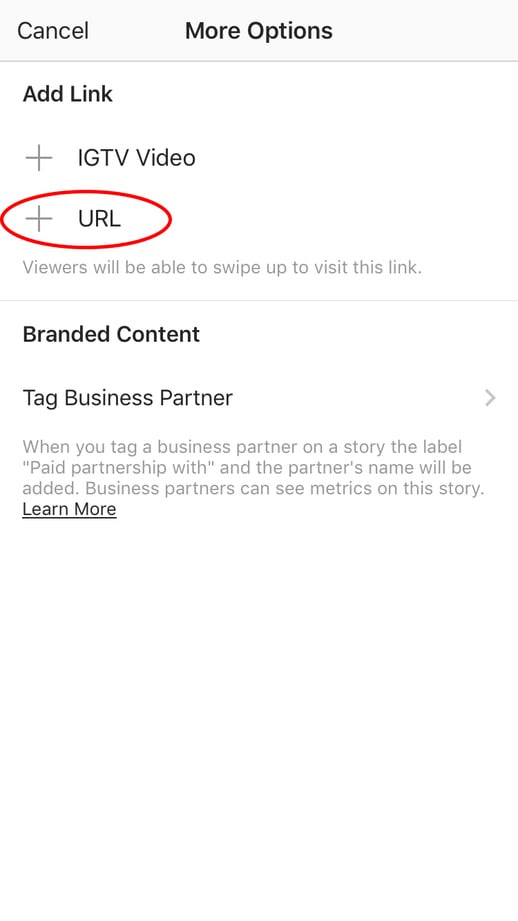 3. Type the URL into the text box. When you're finished, click "Done" in the top right.
4. When you're ready to publish, click the "+ Story" button at the bottom right of your Story. Now, your published Story has a "See More" swipe up link.